We are a proud exhibitor at the World famous Keukenhof Gardens. It's a paradise of flowers, a wonder of the world, and a place that should be on every traveler's...
Read more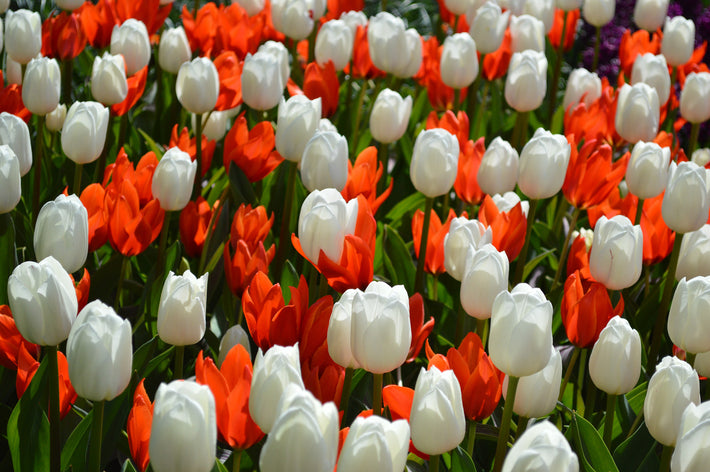 Have you ever traveled to the flower fields? During springtime there are lots of them in The Netherlands. The beautiful sweet perfume fills the air and it is pure joy...
Read more
Spring: an explosion of color as your bulbs come into bloom. It's always a delight, but making your spring bloom display last even longer takes a little careful planning when...
Read more
"Which bulbs return every year?" This has been one of the most frequently asked questions by mail in the last couple of weeks. Naturalizing bulbs are bulbs that return every...
Read more
Growing tulips in your garden is easier than you may have realized – particularly when you choose Giant Darwin tulips. Simply plant your bulbs in a sunny spot with well-drained...
Read more
As an avid gardener myself and working in the flower bulb business since I was 15 years old, I seem to be consistently coming across the same request. People want...
Read more
To display dark colors to their best advantage, you need to use a few tricks. Pairing black flowers with pale or bright colors is an easy go to design combination....
Read more
If you're lucky enough to live in a fairly mild climate where you can plant year-round (perpetual) flowering plants or a succession of perennials, you may be wondering why you...
Read more
When it comes to planning your wedding, particularly if you're planning to get married in spring, be sure to take the advantages of spring-flowering bulbs into account. These striking plants,...
Read more
Literally translated, 'Tete a Tete' means 'head to head', but this French expression really means 'an intimate conversation', and the nodding heads of a group of these daffodils certainly seem...
Read more
Paperwhites – fun, elegant and easy  Paperwhite narcissus bulbs produce gorgeous blooms and they're tons of fun. They're extraordinarily easy to grow, so they make a great plant for beginners...
Read more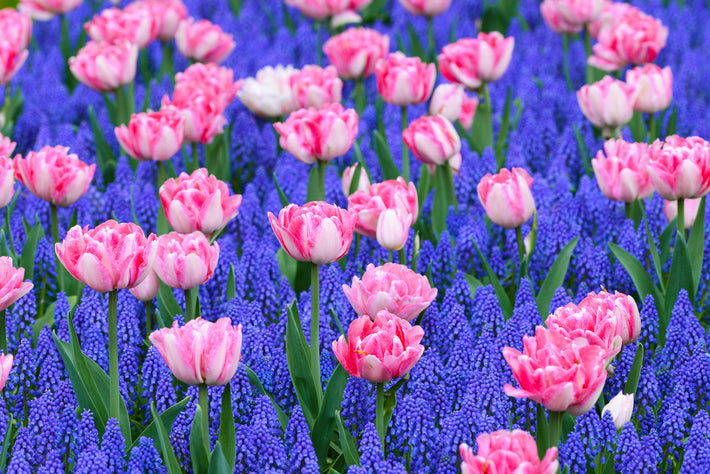 If you've ever admired a spring bulb garden, you may be wondering what the 'secret' is, but there are no secrets. Gardening with bulbs is really quite easy. It's just...
Read more

Meet Ben, our Flower Bulb Specialist